FASHION COLORWORKS 2012 BEADING CONTEST. JURORS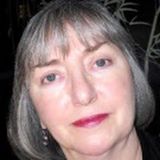 Eva Maria Keiser.
Eva Maria Keiser originally from Vienna, Austria, currently resides in Boise, Idaho, USA. In 2000 bead art was serendipitously introduced, complimenting a multi-generational heritage of needlework. The medium of beads added a new dimension of texture and light refraction. Her passion for architected structural design was renewed from witnessing the grandeur of European masters. Many hours are dedicated to the study and mastery of beadwork exploration. Interactive narratives, surprising interiors, unique colorways, and tactility attained from multiple layers best describe her work. Eva Maria's business services and corporate training consultancy is integrated and enhanced through the process of her artistic expression. Her work has been featured and published in leading trade magazines.
Quote: "When I'm not beading, I'm sleeping." - Eva Maria Keiser

Marcia Jestaedt.
Marcia Jestaedt lives in Bowie, Maryland. She is a ceramic artist whose tile work consists mainly of orientally inspired robes. She feels that design and color are basic to all forms of art and that critical choices of both determine its success or failure. She has been dealing with these elements for over 35 years and continues to love the challenge that they present. She spends many months drawing her designs and choosing the colors that she thinks will make the piece successful. The latter is very important as once the piece is fired changes in color cannot be made. She is a graduate of the University of Maryland having majored in studio arts. She has taught both privately and at various educational venues including the University of Maryland. She has received many awards and grants, and her work has been exhibited and is in collections throughout the USA, Europe, Africa and Asia.

Patrizia Tager.
Patrizia Tager was born in Italy where she lived till the age of 12. At the age of 12 her family moved to London (UK) where she attended school and college. She graduated with a B.A. Hons. in Fashion Design. After college Patrizia moved to Israel, where she resides today. Her interest in beadwork was ignited after attending basic beadweaving classes at a local bead shop. From that point on she set out to learn as many beadwork techniques as she could find. She fell in love with bead embroidery and throughout the years developed her jewelry designs to incorporate bead embroidery with different bead weaving techniques. Her designs are contemporary using old traditional techniques. Her work has been published in "Flatwork" by Nicole Campanella and in Issue 23, January 2011 of "Making Jewellery".

Maiko Kage Felton.
Maiko lives in Irvine, California, USA, but she kept close relationship with her native country Japan, she has experienced much success as a bead designer in Japan. She started her career nearly a decade ago when she happened upon some American beading magazines. Impressed by the beauty of the pieces profiled in the magazines, Maiko set out to master various beading techniques. Her pieces tend to explore the interplay between symmetry and nature. In the studio Maiko prefers to let her creativity flow freely; this allows the piece to define itself during its creation. She has been a finalist in the Bead Dreams contest in 2005, 2006, 2007 and 2008. Her work has also placed in the Bead Arts Awards in 2005 and 2006. Maiko has published two beading books in Japan. She routinely conducts beading seminars throughout Japan and has had her tutorials appear in Bead & Button Magazine.

Albina Polyanskaya.
Albina Polyanskaya is one of the most talented professional beaded jewelry designers we have come across. She has been creating jewelry for much of her life. Albina, who lives in Kharkov, North-East of Ukraine, has said that jewelry design is her way to express herself. For many years she has developed her skills in beading techniques learning peyote stitch, square stitch, cross stitch, etc. Albina likes working with beads and gemstones, pearls and shells, creating impressive free-from designs. She is a very cheerful and life-loving person and feels that surroundings are great influencers our emotions and behavior. She is a winner of many local and international jewelry design contests, a permanent participant of bead exhibitions. Albina is also an experienced teacher and a writer: last year Albina published a book "Beadwork: 100 patterns" (in Russian).

Birgit Bergemann.
Birgit Bergemann is from Biesenthal, Brandenburg, Germany. She always loved to be creative, and she has knitted and crocheted. In 2003 Birgit learned beads, started beading and soon turned that from a hobby to a profession. In 2007 when she lost her job she decided to open a bead shop. Her great advantage was that Birgit already knew a lot about beads, their shapes and how to use them best of all, and how to work with them. She also believed that she was given a good feeling for colors and what to advise to customers. Birgit's motto is to advise her customers in such a way that they benefit from it. Twice Birgit has entered bead contests from I-Perlen and won first and second prizes. Since the beginning she has been a member and an administrator of the German bead forum,
www.perlenhaekeln.de
; and since 2009 a staff member of the German Perlen Poesie magazine.