FASHION COLORWORKS 2015 BEADING CONTEST. JURORS

Patrick Duggan.
Patrick Duggan lives in Sydney, Australia. Having creative siblings, from the early age of 10, Patrick started being creative with knitting. Always looking for that perfect creative expression, Patrick has successfully tried his hand at drawing, painting, sculpture and not until his late 50's discovered beading and in particular beadweaving. Very passionate about his weaving, Patrick has won awards in Australia, gone on to exhibit his work in galleries, works as a teacher of beadweaving at a leading Jewelry School in Sydney and recently began tutorial writing his patterns.
Published in Australian and European magazines, Patrick has his work in gallery sections of other artist's books and has been a participant in Battle of The BeadSmith since its inauguration. Having a 'Regal' look about many of his designs Patrick is looking forward to the day he writes his own books and is always striving to design that unique piece using unique methods.

Marsha Wiest-Hines.
Personal adornment and expression of character through clothing has been a life-long interest of Marsha Wiest-Hines. She has been creating wearable art for 40 years in the form of theatrical costumes for the stage, competition clothing and jewelry for ballroom dancers, and most recently, beadwoven jewelry and accessories. She was born in Montana, and earned her BFA in Design and Technical Theater at University of Montana, and a MA in Costume Design from Purdue University. She lives in Minneapolis with her husband Carl, where she has worked as a draper, tailor, designer, and costume shop manager at the Guthrie Theater and Minneapolis Children's Theater.
In 1987, she started her own business, Made for Movement, creating costumes for competitive Ballroom Dancers. She discovered beadweaving in 2007, and fell instantly in love. Her work has been published in Bead & Button, Perl'fection Digital Beading Magazine, Showcase 500 Beaded Jewelry, and in 2014, Marcia DeCoster Presents. She has won numerous awards for her beadwork, most recently a second place ribbon in the 2014 Bead Dreams Seed Bead category.

Anneta Valious.
Anneta Valious was born and raised in Moscow. After graduating from the Moscow State University, she married and moved to France, where he lives with his family in the city of Nantes. Beads came into her life in 2007, quite by accident, but gradually creating jewelry literally become a way of her life. Impressed by creativity of Israeli jewelry designer Dori Csengeri she fell in love with soutache embroidery. At that time soutache technique was little known, there was no literature and tutorials and you had to learn by yourself. But this did not stop her, on the contrary, gave her a certain excitement.
Since then, Anneta is constantly developing her skills, regularly takes part in international exhibitions and competitions and teaches classes, she has publications in magazines (the very first one appeared on our website). In 2012 the Russian publishing house AST-Press released her first book on soutache technique and in 2014 there was a new book, "Soutache", published by Lark Crafts. Annette likes experimenting with new techniques, and this process can be endless since the fantastic world of beads is boundless.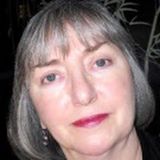 Eva Maria Keiser.
Eva Maria Keiser originally from Vienna, Austria, currently resides in Boise, Idaho, USA. In 2000 bead art was serendipitously introduced, complimenting a multi-generational heritage of needlework. The medium of beads added a new dimension of texture and light refraction. Her passion for architected structural design was renewed from witnessing the grandeur of European masters.
Many hours are dedicated to the study and mastery of beadwork exploration. Interactive narratives, surprising interiors, unique colorways, and tactility attained from multiple layers best describe her work. Eva Maria's business services and corporate training consultancy is integrated and enhanced through the process of her artistic expression. Her work has been featured and published in leading trade magazines.
Quote: "When I'm not beading, I'm sleeping." - Eva Maria Keiser

Patrizia Tager.
Patrizia Tager was born in Italy where she lived till the age of 12. At the age of 12 her family moved to London (UK) where she attended school and college. She graduated with a B.A. Hons. in Fashion Design. After college Patrizia moved to Israel, where she resides today. Her interest in beadwork was ignited after attending basic beadweaving classes at a local bead shop.
From that point on she set out to learn as many beadwork techniques as she could find. She fell in love with bead embroidery and throughout the years developed her jewelry designs to incorporate bead embroidery with different bead weaving techniques. Her designs are contemporary using old traditional techniques. Her work has been published in "Flatwork" by Nicole Campanella and in Issue 23, January 2011 of "Making Jewellery".