FASHION COLORWORKS 2016 BEADING CONTEST. JURORS

Miho Kanaya.
Miho Kanaya was born and lives in Japan. She started to create beadworks in 1999 after being inspired by Joyce J. Scott designs at the American Craft Museum (Museum of Arts and Design) in NYC. Miho has completed 4 life-size kimono-costumes with 1,650,000 beads and six-folding Byobu screen with 2,063,738 beads that was registered as "The largest 2D beadwork in the world" by the Guinness World Record in 2009. Her brand new beadwork is a 0.3m x 5m picture scroll with 600,000 beads.
In 2008 in Washington and in 2014 in New York City Miho held solo exhibitions. The exhibition by six modern Japanese artists will be held in several cities in Japan in 2016, they are known as having "God hands" beyond human hand technique, and Miho is one of them. In October 2015, she was introduced as one of the "100 great women in Japan" by ROLA Magazine.

Olga Shumilova.
Olga Shumilova lives in Russia, near Moscow, since 2008 she is professionally engaged in beadwork. She started with simple beadwoven works, but one day Olga decided that she could create more interesting beadworks, and created a set of beaded handbags, which won the international exhibition "Bead Design" (Moscow, Russia). A two handbags from this collection were later presented in the Bead Dreams at the Bead&Button Show in Milwaukee, USA.
Now Olga brings to life different ideas - creates handbags, belts, necklaces, and a special thrill is caused by unique materials - small beads 15/0, Czech charlotte beads, natural stones, silk, antique beads and vintage clasps and buckles. Olga says that the beadwork should not shout but whisper, and that sound should be heard. Passing by - something caught your eye - go back - fell in love for life. Olga often takes part in Russian and international exhibitions and competitions. Preparing for them makes her entire creative potential work. Olga has been a winner of "Bead Dreams" three times, every year she participates in the Battle of BeadSmith. Olga's dream is to write a book where she could share her skills with other beadworkers.

Marsha Wiest-Hines.
Personal adornment and expression of character through clothing has been a life-long interest of Marsha Wiest-Hines. She has been creating wearable art for 45 years in the form of theatrical costumes for the stage, competition clothing and jewelry for ballroom dancers, and most recently, beadwoven jewelry and accessories. She was born in Montana, and earned her BFA in Design and Technical Theater at University of Montana, and a MA in Costume Design from Purdue University. She lives in Minneapolis with her husband Carl, where she has worked as a draper, tailor, designer, and costume shop manager at the Guthrie Theater and Minneapolis Children's Theater.
In 1987, she started her own business, Made for Movement, creating costumes for competitive Ballroom Dancers. She discovered beadweaving in 2007, and fell instantly in love. Her work has been published in Bead & Button, Perl'fection Digital Beading Magazine, Showcase 500 Beaded Jewelry, and in 2014, Marcia DeCoster Presents. She has won numerous awards for her beadwork, most notably a second place ribbon in the 2013 Bead Dreams Seed Bead category, and a 2nd and 1st place ribbon in 2014 and 2015, in the Ms. Maddie's Fabulous Florals.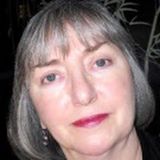 Eva Maria Keiser.
Eva Maria Keiser originally from Vienna, Austria, currently resides in Boise, Idaho, USA. In 2000 bead art was serendipitously introduced, complimenting a multi-generational heritage of needlework. The medium of beads added a new dimension of texture and light refraction. Her passion for architected structural design was renewed from witnessing the grandeur of European masters.
Many hours are dedicated to the study and mastery of beadwork exploration. Interactive narratives, surprising interiors, unique colorways, and tactility attained from multiple layers best describe her work. Eva Maria's business services and corporate training consultancy is integrated and enhanced through the process of her artistic expression. Her work has been featured and published in leading trade magazines.
Quote: "When I'm not beading, I'm sleeping." - Eva Maria Keiser

Patrizia Tager.
Patrizia Tager was born in Italy where she lived till the age of 12. At the age of 12 her family moved to London (UK) where she attended school and college. She graduated with a B.A. Hons. in Fashion Design. After college Patrizia moved to Israel, where she resides today. Her interest in beadwork was ignited after attending basic beadweaving classes at a local bead shop.
From that point on she set out to learn as many beadwork techniques as she could find. She fell in love with bead embroidery and throughout the years developed her jewelry designs to incorporate bead embroidery with different bead weaving techniques. Her designs are contemporary using old traditional techniques. Her work has been published in "Flatwork" by Nicole Campanella and in Issue 23, January 2011 of "Making Jewellery".